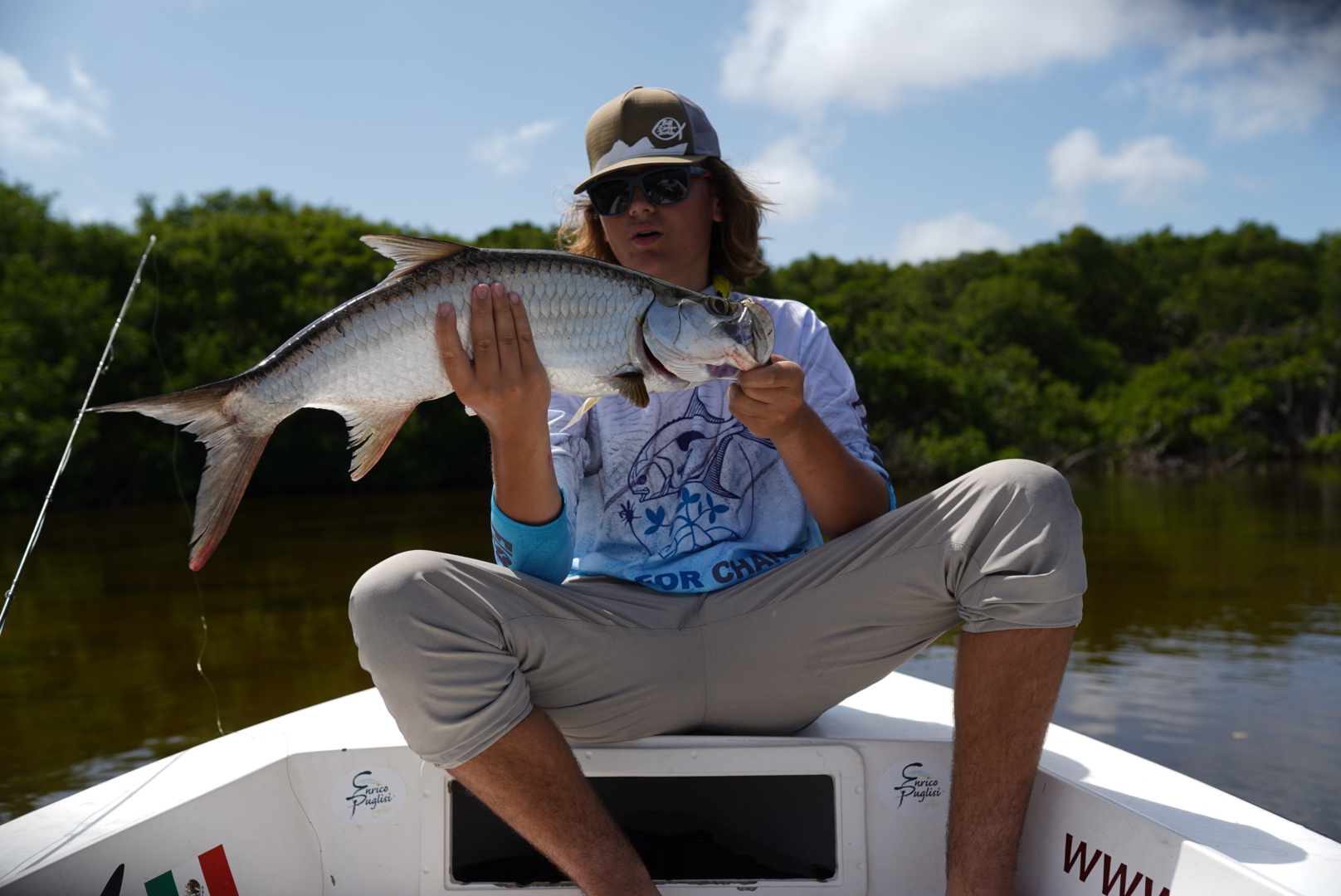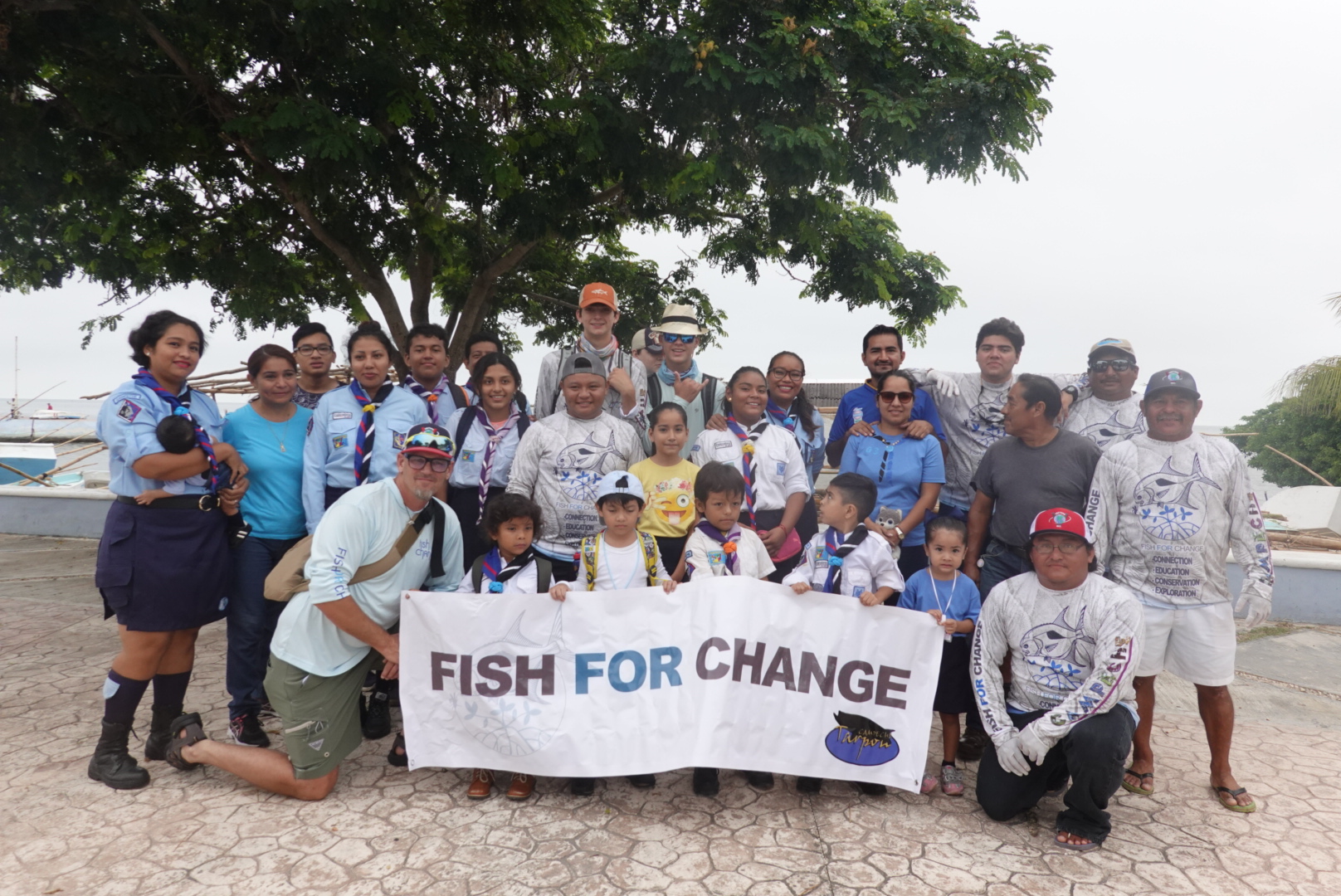 Fish for Change Campeche program is a unique and strongly culturally based experience in Mexico. Based out of Campeche Tarpon, students will have the opportunity to fish in one of the healthiest tarpon fisheries in the world in pursuit of baby tarpon ranging from 5 – 60lbs. Students will also be submersed in the local community and environment throughout their time in this program as they fish alongside local peers. ​
During our one week program, students will be provided with the knowledge and instruction to improve their angling abilities with a focus in tarpon fishing from casting to tying knots. All levels of angling are welcomed to partake on this adventure of a lifetime. World renowned fly tier, Enrico Puglisi, will be leading fly tying seminars for students to understand the patterns used in this region and take shots at tarpon with their personally tied flies.
​
Fish for Change Campeche is a language immersive course. Guides and their families will join students in the evenings to learn English and teach Spanish. The material reviewed in the evenings will be practiced throughout the course of fishing and other daily activities.
Students will have the opportunity to gain a strong cultural understanding of the community. They will be visiting Edzna City and Campeche's Historic Downtown to learn about the Mayan culture and history of this location.
The last afternoon and evening  in Campeche is spent hunting, gathering, and preparing a traditional feast alongside new local friends and commercial fishermen's family! Octopus season opens in the middle of the week, giving Fish for Change the opportunity to learn how to harvest this species.
Experiences throughout the course are used to inspire writing seminars and discussions between students and mentors. We hope to have you participating and growing with our organization.