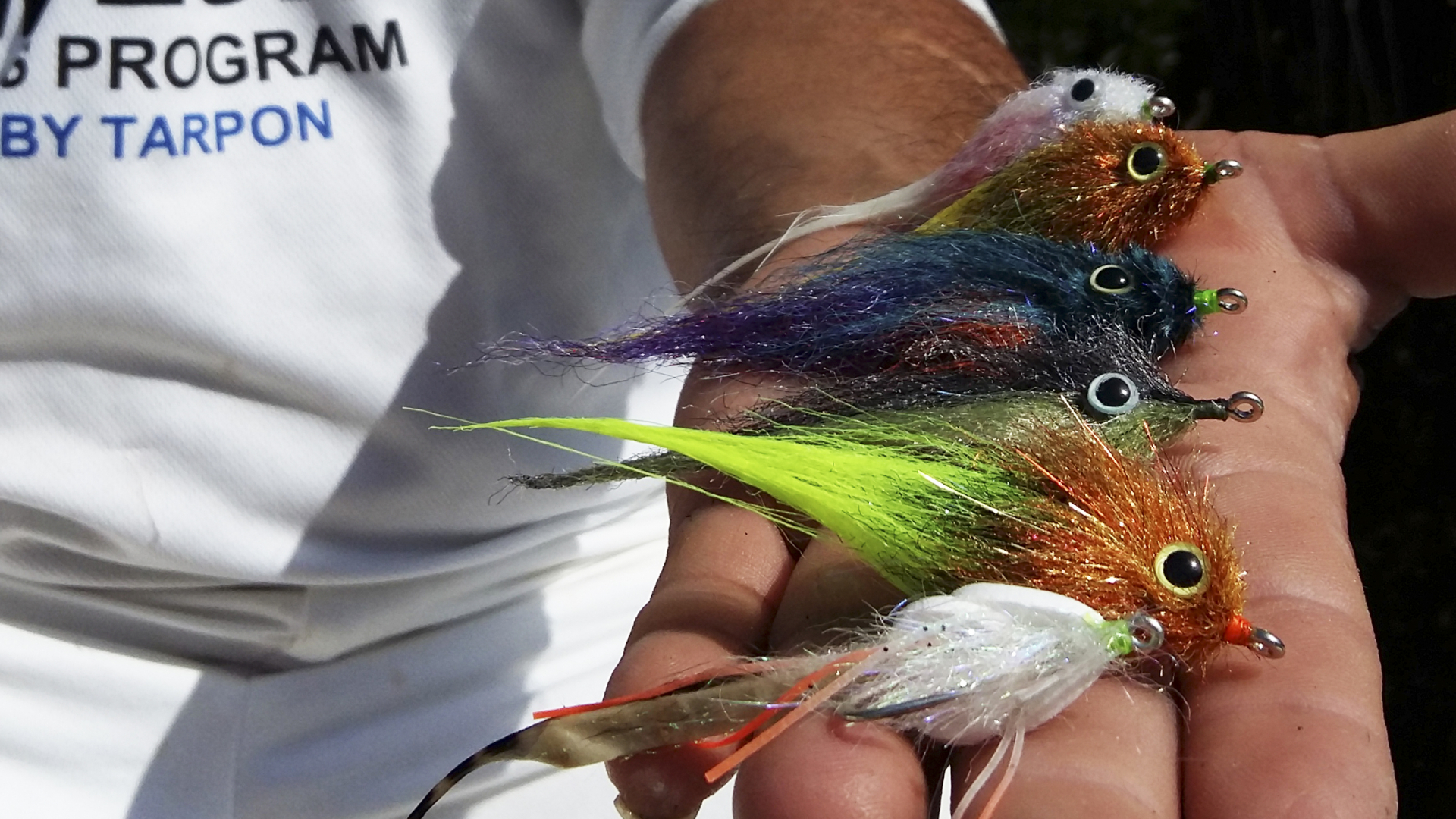 Guides and boats
The Campeche Tarpon boats are the best in the region, specially suited for fly fishing and for navigating shallow waters. The comfort that they provide guarantees that at the end of the day of fishing, you and your lower back will be ready to start again the next day. Our guides are individually selected and native to the region. They are not only respectable people, but also experienced fly fishermen, which gives them the precise vision needed to be able to position the boats for perfect casting. They will recommend the best fly depending on the time of day and the climate conditions. They expertly read the tides, which is of utmost importance in shallow water fishing.
Rendez-vous point: docking port of San Francisco, Campeche, in front of the shopping Mall Plaza Galerias.
Duration: Fishing Day 8 hours
Tour of Los Petenes Biosphere, 3 hours
Campeche Tarpon guides do not speak English but have ample experience guiding anglers from the United States and working with U.S. systems measurement. These are some words that might help you when you are on board one of our boats:
Cast = Tire       [TEE-reh]
Tarpon = Sabalo       [SAH-bah-lo]
Tie = Amarrar       [am-arr-AR]
Fly = Mosca       [MOS-ka]=Fly
Hook = Anzuelo       [an-SWEH-lo]
Sharp = Filo       [FE-lo]
Change = Cambiar       [cam-BYAR]
Stop = Para       [PAH-ra]
Strip = Jala       [HA-la]
Rod = Caña       [CAN-ya]
Reel = Carrete       [cah-REH-teh]
Bathroom = Baño      [BAHN-yo]
Fly Fisher = Flayero       [fla-YEH-ro]
Fishing Guide = Sabalero       [sah-bah-LEH-ro]
Sit Down = Siéntate       [SYEN-tah-teh]
Let´s Keep Fishing = Sigamos Pescando       [si-GAH-mos peh-SCAHN-do]
Rod & Reel
Although I strongly advocate taking a backup fly rod in case of accidental breakage, a good 8-9 weight saltwater rod is all that you will need. It will allow you to cast in windy conditions and has more than enough backbone to handle even the largest of the baby tarpon.
In my opinion, in this type of fishing, the reel functions only to hold the line. Fishing among the mangroves requires immediate control over the tarpon, and you seldom have the opportunity to get the fish on the reel. I think of it as hand-to-hand combat of the finest kind. The exception is if you move away from the mangroves and fish the deeper water of the flats. Even then it is rare that you would need to get the tarpon on the reel. Most of the tarpon's fight is vertical; they really aren't known for long runs.
Lines, Leaders
You need both a floating and a sink tip line, although more than 90 percent of your fishing will be with the floating line. Personally, I'm a big fan of the new, crystal-clear lines currently being marketed by Scientific Anglers and Airflow. I think they make a big difference when casting to fish in shallow, clear water.
Leaders can be as simple or complex as you wish to make them. Many of the locals use a single 8- to 11-foot piece of 40-pound monofilament.
I favor a leader consisting of 5 feet of 30 pound, 4 feet of 20 pound and a 2-foot bite tippet of 40-pound. I find I can present the fly more accurately with the tapered leader. I also prefer using fluorocarbon for my leaders, but my friend Alex, jefe(boss) of Campeche Tarpon, tells me that fluorocarbon material sinks too quickly. It is important to check your leader for abrasion after every fish.
Many different flies are effective for attracting baby tarpon in the Campeche region. The characteristics that successful flies have in common are their relatively small size(size 1 or 1/0 hooks), sparse dressing and liking to swim in the upper portion of the water column. I particularly like four of his sparsely tied Tarpon Toads(chartreuse, red/white and banded), a purple/black EP Tarpon Streamer and, my favorite, the Black Gurgler. I credit the Gurgler with 70 percent or more of the tarpon I landed.
by Steve Jensen
Special Thanks: International Federation of Fly Fisher http://www.fedflyfishers.org/
What To Bring
Rods: 8 and 9 weight
Reel: Saltwater reel holding 200 yards of 20-pound backing
Fly Line: Weight-forward Floating
Leader: 9–12 feet 20 pound monofilament  tapered leaders
Tippet: 30–40 pound monofilament  leader material
Flies: #1 – #2/0. As many as you like, the more the better. Tropical clothing is a must and please bring plenty of sunscreen along with comfortable shoes. I strongly recommend 2 caps, 2 sun gloves, 2 buffs, and definitely a rain jacket. It is a very good idea to bring 2 pairs of Polaroid sunglasses (just in case you lose one).
Fly Box
There are many tarpon fly patterns, but we strongly recommend Enrico Puglisi's flies. The reason is simple: the flies he offers are all tested in fishing zones to ensure that hooks, sizes, and fly patterns are correct.
In my opinion, one should never go without the Peanut Butter fly box, or my favorite, Puglisi's Tarpon Diver in size 2/0.
It's important to share your fly box with your tarpon guide, as he or she will select the correct flies. Each guide has a preference in color—and each one will have their own Secret Fly.
Typically tarpon guides carry their own flies, but before traveling we recommend contacting Campeche Tarpon staff for last-minute suggestions or colors and patterns that will be most effective during your visit.
The Yucatan Peninsula extends like a thumb into the ocean. The Cancun(east) side of the peninsula is on the Caribbean Ocean with its extensive network of large bays and sandy beaches. Its flats are home to bonefish, permit, snook and tarpon. The Campeche (west) side of the peninsula is on the Gulf of Mexico with extensive mangrove forests, creeks and small lakes. The predominant gamefish here is the baby tarpon. A species of small snook is present.
The term "baby" tarpon, although not especially accurate, differentiates these tarpon from the big brutes with which we normally associate the name tarpon. It is convenient to think of any tarpon under about 40 pounds as being a "baby tarpon" while those larger than 40 pounds as being a tarpon. The baby tarpon in the Campeche area range from about 5 to 20 pounds.
Except immediately following major storms, the Gulf of Mexico in the Campeche area is shallow and crystal clear. With few exceptions, that means most of the baby tarpon fishing is sight-fishing. The exceptions are fishing in the dark, casting into heavily shaded areas of the mangroves or fishing deep rivers during low tide. In most instances you will see the fish before you cast, and it isn't uncommon to watch the tarpon inhale your fly. Controlling your reactions while observing a fish swim to your fly was a real challenge for me.
Favorites Flies
Top Water Flies: This shrimp imitation is deadly when it comes to juvenile tarpon. You'll have a blast roping fish. Feel free to try whatever color combination you want; our favorite is the black and purple.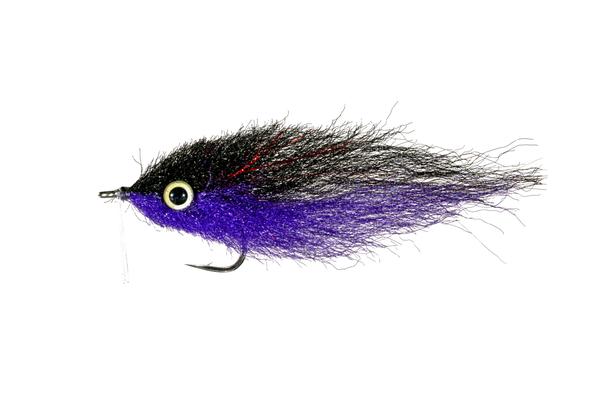 Peanut Butter: Juvenile tarpon love small baitfish. As one of their primary food sources at an early age a well tied fly can land one of these adolescents. Enrico Puglisi's Mullet is among one of the best patterns around.
Tides and Mangroves
The tides significantly impact the movement of the tarpon during the day. As a general rule, each 24-hour time frame has two periods of high tide and two periods of low tide. Although there isn't a great vertical difference between the two tides, usually 3 feet or less, the fluctuation greatly influences the feeding behavior of the tarpon.
During periods of low tide, the baby tarpon are found in deeper water away from the shoreline or in brackish rivers that drain the mangrove forest. But as the tide rises, the tarpon move toward the shoreline along the edges of the mangroves. This is when the fishing is at its absolute best. In fact, the ideal situation to hook baby tarpon is on an incoming tide just prior to daylight.
At high tide, the tarpon are generally in the mangroves feeding on shrimp, crab and small baitfish. At this time the guides will The mangroves are an essential forage area for baby tarpon. Most of the tarpon the author hooked – not necessarily landed – have been in close proximity to the edge of the mangroves. pole the boat up small creeks and into large openings they call lakes in the middle of the mangrove forests. Here it is possible to get some good casts to small schools of baby tarpon.
Once the tide begins to fall, the tarpon will vacate the mangroves and move back into deeper water. This is probably when success at hooking baby tarpon is at its lowest point. Several factors work against the angler: First, the tarpon seem to be moving much more quickly, as though they are on a mission to reach deeper water, and they generally show little or no interest in your presentations; second, the falling tide carries with it much of the debris from the roots system of the mangroves. A pristine cove will suddenly be covered with dead mangrove leaves, making it difficult to fish a fly without fouling it. At this point, the guide may opt to move to one of the rivers draining the mangroves where you may fish in deeper water with a sink tip and a weighted fly. Nevertheless, it can be an incredible experience. One sunny afternoon I stood on the bow of the boat in total awe as a train of several
Writer: Steve Jensen
Steve lives in Springfield, Missouri, and is a retired biology professor and department head from Missouri State University. He is a life member of the IFFF, a demonstration tier and coauthor of the No. 1 book on mayfly taxonomy,"The Mayflies of North and Central America." In his spare time he frames the fly plates for the Federation's Legends of Fly Tying Fly Plate Project.